FULL / PARTIAL COMMERCIAL & RESIDENTIAL DEMOLITION SERVICES
Rand-Con provides safe, reliable demolition and disposal services in Windsor and Essex County. We are highly skilled for the precision required to safely and effectively demolish homes, swimming pools, commercial and industrial buildings and much more. Ran-Con is fully licensed and insured to handle full and partial demolitions, using specialized equipment, to meet your specific needs.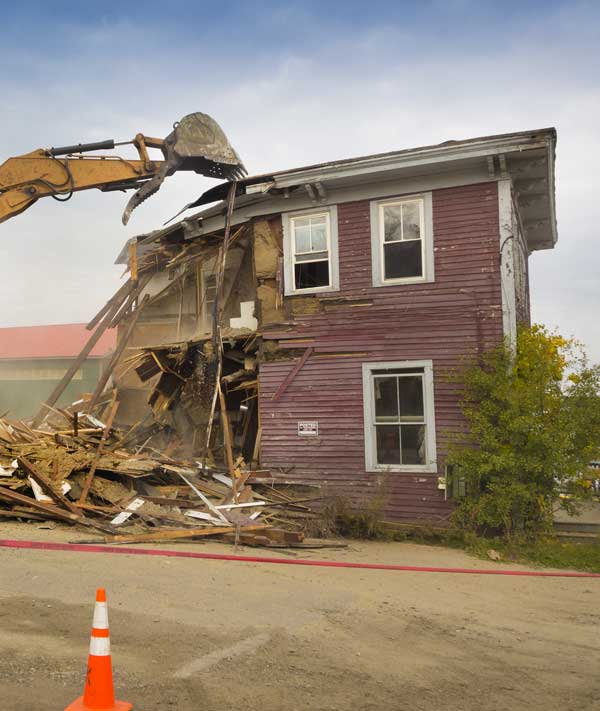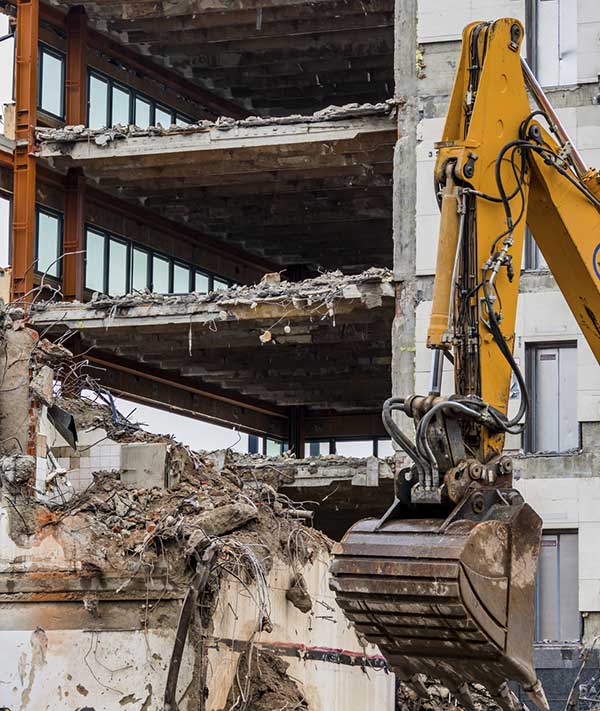 Removal & Disposal
Before demolishing your unwanted structure, we will assess your property for hazardous materials that have specialized disposal requirements. Hazardous materials, such as asbestos, are removed prior to demolition as per strict health and safety rules and regulations. After demolition is complete, the remainder of materials will be removed and disposed of safely. Your property will be left clean and ready for the next phase of your property cleanup or construction.
Reliable Construction Services, Just a Call Away!
Do you have a demolition project in mind?. Contact us now to discover all the options available to you.
Full & Partial Demolition
Rand-Con's precision demolition expertise allows us to perform full and partial leveling of properties. We can dismantle portions of a building, leaving the desired components untouched and structurally sound. Whether you are gutting a house, removing a wall for an addition, turning a double residence into a single, or removing an entire structure, our team of experts can handle the project.
Permit Requirements
A permit is required to demolish all or part of any home or structure in Windsor and Essex County. Two to three weeks is generally needed to organize permit applications and to arrange all utilities and site services to be abolished.
Service Area
Proudly serving Windsor, Kingsville, Lakeshore, Leamington, Amherstburg, Essex, Tecumseh, LaSalle, and Harrow with quality services.
If you are interested in learning more about our services, please give us a call or send us an email.
.